Mommas I got you covered. This dinner it top notch, one of my favorites! The whole family loves it, all the way from my one year old to my two year old. For me it fills the comfort food itch that comes along ever so often.
You have to create some lead time for yourself because the sweet potatoes have to cook. Just have to plan ahead a bit. The actual cooking in the kitchen portion of this recipe is only ten minutes or so. Dinner doesn't get much easier than this.
This recipe is: paleo, gluten free, Whole30 approved, dairy free, kid friendly, and easy.
Ingredients:
Coconut oil

Sweet potato - one per person

Mini bell peppers - 2 -3 per person

1 lb ground beef

1 package of fresh pico de gallo

2 avocados

Cilantro (optional)
How to Make It:
1. Preheat oven to 400 degrees. Coat the sweet potato and bell peppers in coconut oil. Put on a pan and then into the oven.
2. Set a timer for 20 minutes (for the peppers) and 40 minutes (for sweet potato).
3. Get the peppers out of the oven, and put the sweet potatoes back in.
4. Begin cooking ground beef in a skillet on the stove top on medium/high heat. This is best if done when there is about 10 minutes left on the 40 minute timer for the sweet potatoes.
5. Once ground beef is beginning to brown add in the package of pico de gallo. Let cook until meat is done, and onion is translucent.
6. Meanwhile, wash and chop cilantro.
7. Once sweet potato is done remove, cut open, and stuff with ground beef mixture. Top with avocado, peppers, and cilantro.
Notes:
If you have a family bigger than four this recipe is easy to expand. Just buy another pound of ground beef and more pico de gallo!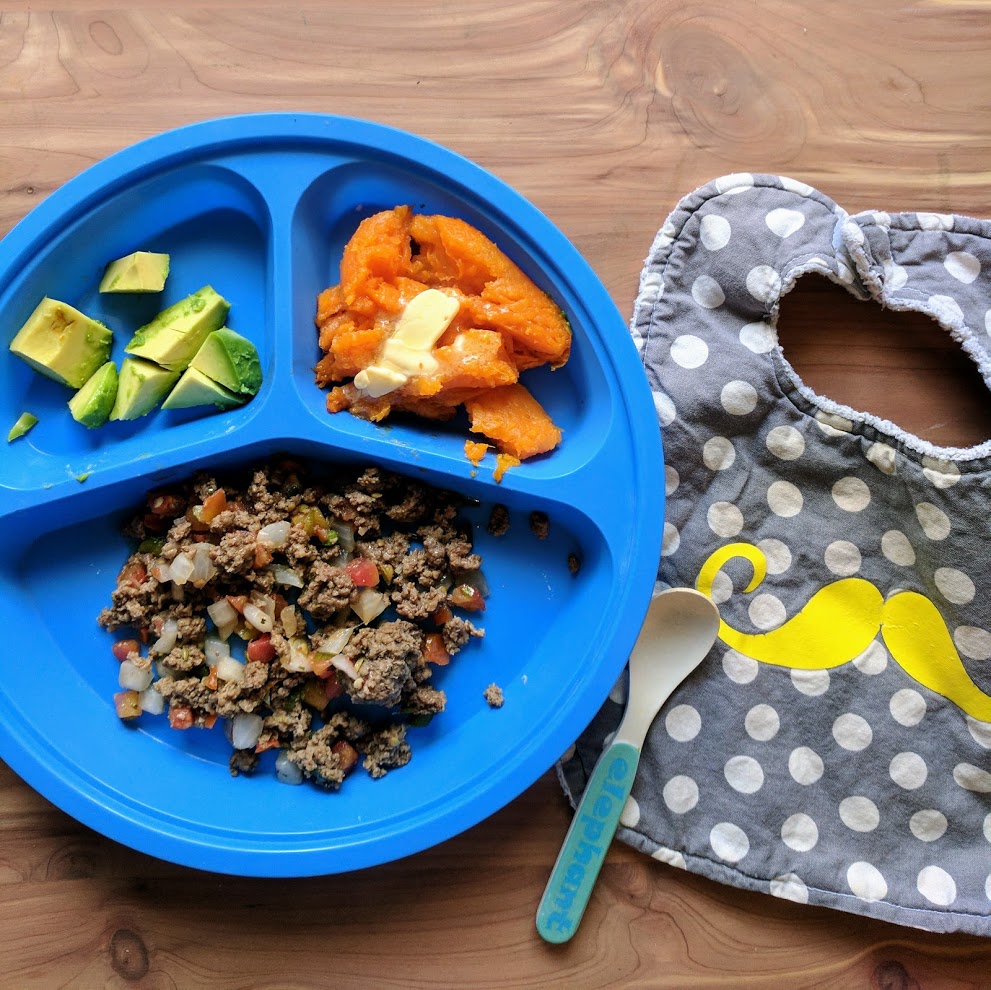 Serve the sweet potato like mashed potato. Be sure and add butter, they need the extra fat for brain development. If they are an extra picky eater - add cinnamon to the sweet potato and make the avocado into guacamole and serve with chips. Picky eaters tend to do better with having the food seperated as opposed to combined.